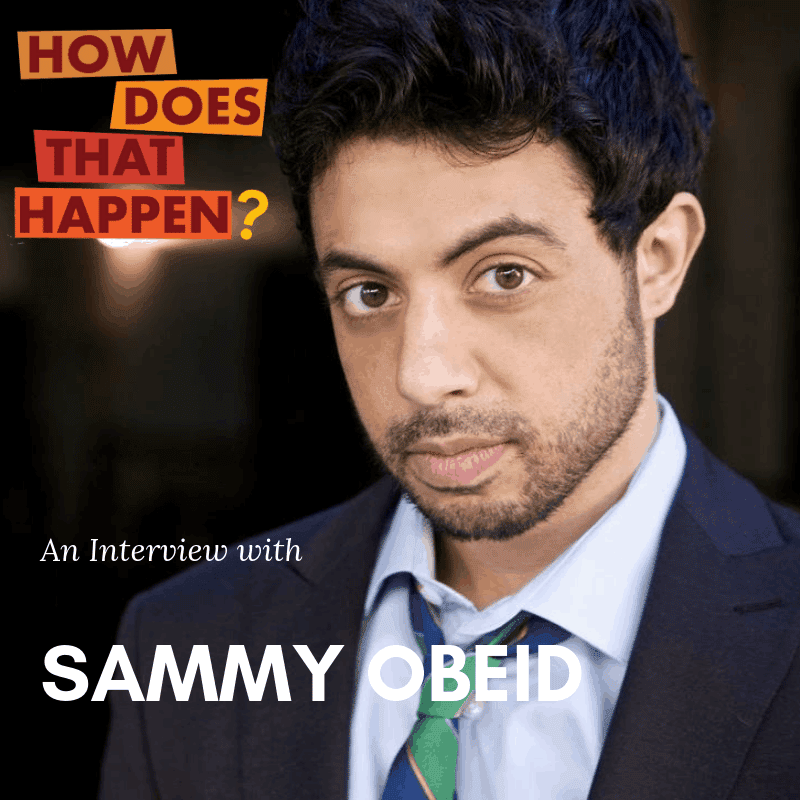 Sammi Obeid shares his journey from double major UC Berkeley graduate to full-time stand up comedian. Impressively, along the way, he decided to shoot for a world record for performing 1002 nights in a row. Shockingly, he succeeded and now holds a comedy world record! Now, Sammy shares the highs and lows of the streak and what helped motivate him and keep him on the path to complete what few comedians would even think of trying.

Guest Bio:

Sammy Obeid is a UC Berkeley double major graduate turned standup comedian. In 2011 after losing a part-time teaching job, Sammy move to LA. Shortly after, he decided to see how many nights in a row he could get up on stage to tell jokes. One week became a month. Soon, one month became one year. Finally, when Sammy's unbelievable streak was over, he had perform 1002 consecutive nights in a row on stage.


Since then, Sammy has gone on to continued success as a comedian and actor. He has been featured on America's Got Talent, Last Comic Standing and Conan.


Sammy has announced he will be running for president in 2036 and hopes to become the first Palestinian-American, Buddhist, Commander-in Chief.
---
Listen & Subscribe to the Podcast: iTunes Stitcher TuneIn
---

Sammy also discusses:
Childhood influences that led him into comedy
His first attempt at stand up
How the Great Recession got him laid off and into Stand-Up
How he survived performing 1002 days in a row
Discover how he got a comedy world record
Links from this Show:
Sammy's Twitter: @SammyObeid
How Does That Happen on iTunes
Visit Content Spew
---

We love to hear from you! Share your thoughts with us by leaving us a 5-star review in iTunes !
---
Where can I see Marc Yaffee Live?
Marc Yaffee performs live all over the United States, Additionally, make sure to keep an eye out for his international performances as well. Check his calendar to view his tour schedule and make plans to see him in a city near you!
Get Social with Marc
Book Marc for Your Next Event
Marc Yaffee is ready to make your next event laugh-out-loud funny. Marc has numerous endorsements and personal testimonials. For more information, you can view or download Marc's resume.
To book Marc, call (707) 489-5561. You can reach out Marc Yaffee on his contact page, email him at info@bookmarcnow.com, or connect with Marc directly via LinkedIn.