Welcome to the official site of Stand-Up Comedian, Writer & Podcast Host Marc Yaffee
https://www.facebook.com/DryBarComedy/videos/376278112967744/
Watch Marc's entire special "Mid Laugh Crisis" for FREE on YOUTUBE: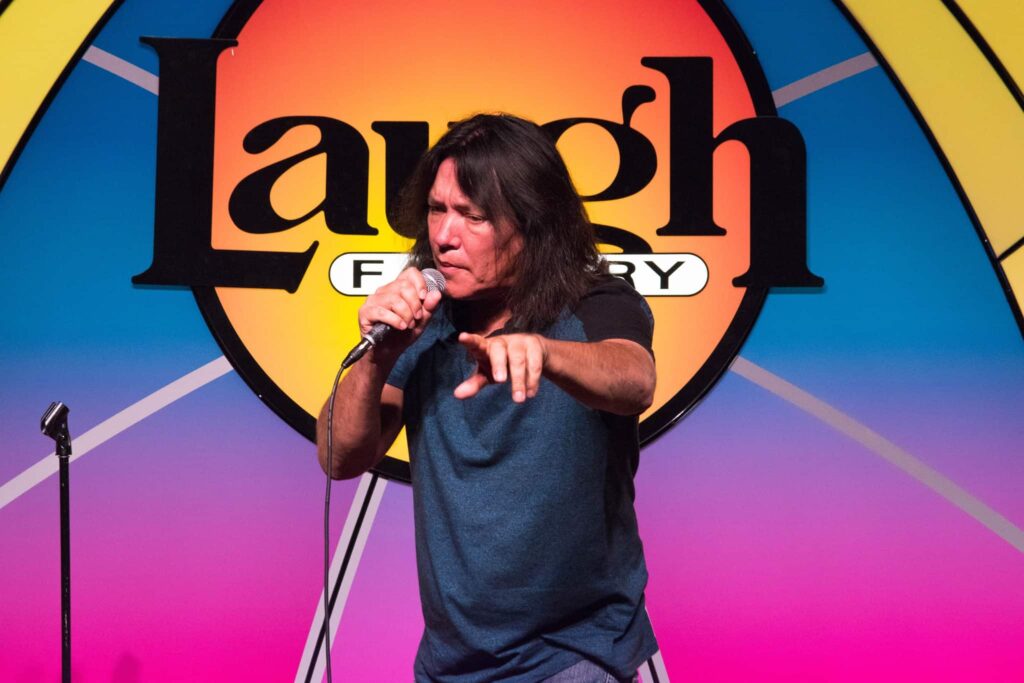 Marc Yaffee's diverse comedy career has landed him in 43 states and 11 countries spanning 4 continents. Additionally, Marc may be the only comedian with the distinction of air, land, and sea comedic credits. He's entertained Alaska Airlines passengers at 30,000 feet, performed on a flat-bed truck for U.S. Marines in Iraq (while getting his head shaved), and done comedy for Holland America Cruise ship passengers on the high seas.

Marc is a co-star of the historic Showtime special, Goin' Native; the first-ever all-Native cable special. His new comedy special, Mid-Laugh Crisis, got over 2 million Facebook views in its first 8 days after release.

Marc Yaffee is a founder and co-star of the Powwow Comedy Jam (2010 National Indian Gaming Association Entertainers of the Year). Additionally, Marc has also been seen on PBS, FNX, The Latino Laugh Festival, and Comics Unleashed. He's performed six times overseas for Armed Forces Entertainment and he won the Ventura Comedy Festival's "Funniest Person Contest" in 2012.

Funny, not filthy, Marc Yaffee's relevant and relatable humor skewers sacred cows, dissects societal stupidities, and confronts common frustrations, all with humanity and humor.

Marc continues to expand his comedy footprint as he tours the world performing for an ever-growing, diverse fan base.
To learn more about Marc and his comedy career, visit the About section of his site. Also, make sure to keep up with Marc's Tour Schedule and his latest Podcast episodes.
Marc My Words CD sample
Marc's YouTube Channel
Upcoming Shows
Laugh With Marc Facebook