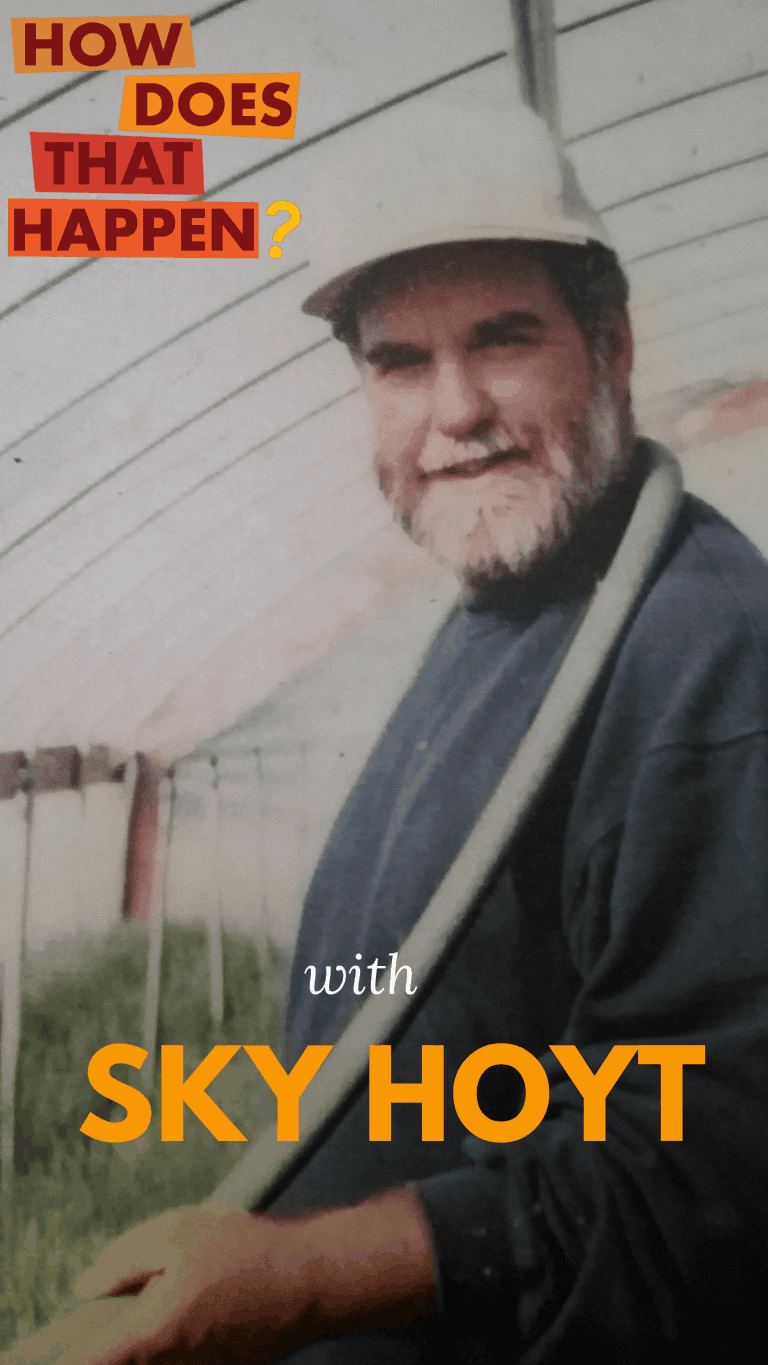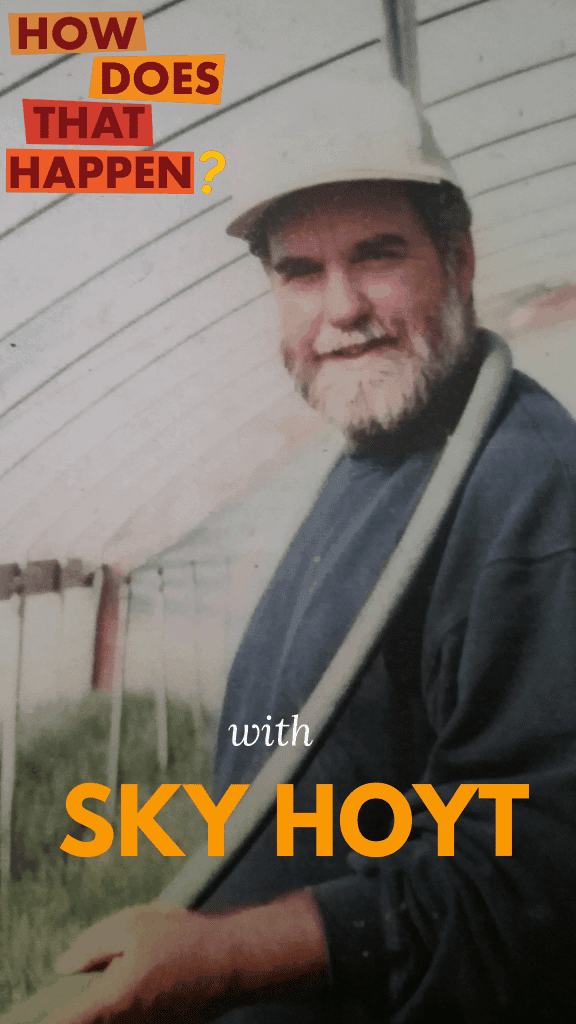 Sky Hoyt is a retired small-market farmer, and former college professor from Lake County in Northern California. Born in San Francisco, Sky and has family moved to Berkeley, California, where he was exposed to the growing counter-culture movement of the late 60s. At age 14 (An age when most teenagers are just ramping up their love of fast food), Sky ended up going fast food free after taking a job for room and board at a vegetarian restaurant.

Sky moved to Sonoma, CA, as part of the back-to-the-land movement before ending up in Lake Country as a successful market farmer.

In addition to his ownership of Sky Hoyt Farms, Sky also served as a part- time professor at Mendocino College as well as on local agricultural advisory boards. Now retired in Lakeport, CA, Sky continues to advocate for small farm sustainability and rural community issues. He lives in Scotts Valley, just outside of Lakeport with his wife, Paula.
---
Listen & Subscribe to the Podcast: iTunes Stitcher TuneIn
---
Sky Hoyt gave up fast food in 1968 (a year before man set foot on the moon) when he started working at a Berkeley, CA vegetarian cafe, during the beginning of the counter-culture and back to land movements in Northern California. Now 50 years into his no-fast-food fast, Sky looks back at the challenges, the benefits and some of the missed pleasures

Sky Hoyt also discusses:
Growing up in a family that didn't encourage healthy eating
Being a part of the 60s food-consciousness movement
Health challenges he's faced despite avoiding fast food for so long
People's reaction to his no fast-food life
Links from this Show:

How Does That Happen on iTunes
Visit Content Spew
---

We love to hear from you! Share your thoughts with us by leaving us a 5-star review in iTunes !
---
Where can I see Marc Yaffee Live?
Marc Yaffee performs live all over the United States, Additionally, make sure to keep an eye out for his international performances as well. Check his calendar to view his tour schedule and make plans to see him in a city near you!
Get Social with Marc
Book Marc for Your Next Event
Marc Yaffee is ready to make your next event laugh-out-loud funny. Marc has numerous endorsements and personal testimonials. For more information, you can view or download Marc's resume.
To book Marc, call (707) 489-5561. You can reach out Marc Yaffee on his contact page, email him at info@bookmarcnow.com, or connect with Marc directly via LinkedIn.