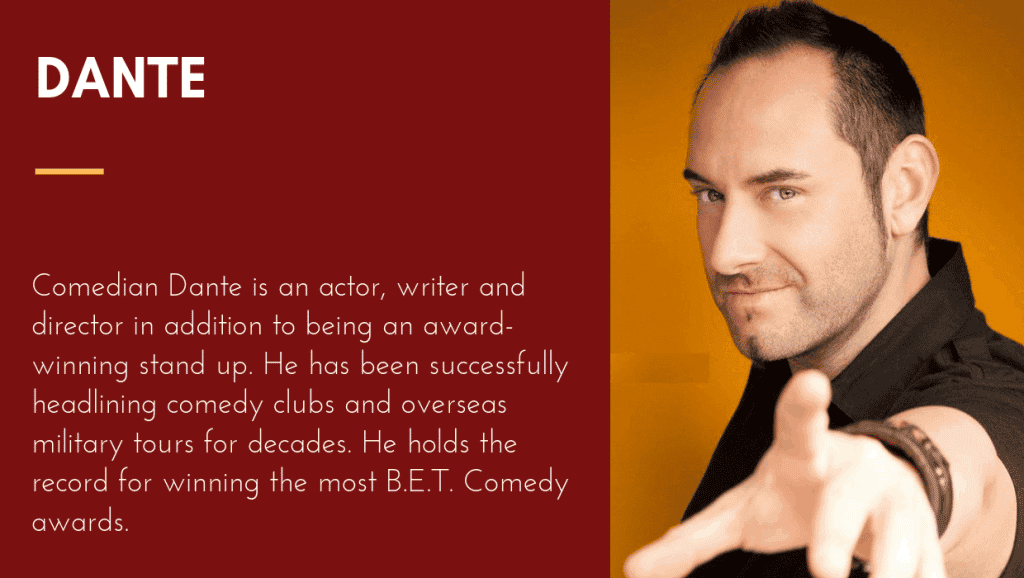 Dave and I had the opportunity to interview comedian, Dante. Winner of the most BET Comedy Awards, Dante also holds the record for most overseas performances by a comedian for the United States military. Surprisingly, he has even surpassed the legendary comedian Bob Hope.

In this episode, Dante shares his comedy journey with us. He talks about his first show as a seven-year-old performing at the China Lake Naval Base, (where his veteran father was a military contractor) to Armed Forces Entertainment tours around the world.
His dream of becoming a comedian since childhood landed Dante shows at the world-famous Improv by age 15. He also found paid spots at San Diego area clubs and military bases by age 18. Additionally, he was offered to host BET's Comic View in his 20s.

I was struck by Dante's humility and graciousness despite his status as a world record headlining comic. His enthusiasm for entertaining US military personnel stateside and overseas is unparalleled. He has some hilarious stories about his adventures while on tour around the globe. Additionally, his dedication to the craft of stand-up comedy is an inspiration to anyone looking to break into the industry. If you're looking to pursue a career in this field, he tells it like it is. It's a job that requires massive focus and dedication.
Sit back and laugh with Marc, Dave and Dante with Episode 7 of the "How Does That Happen" podcast.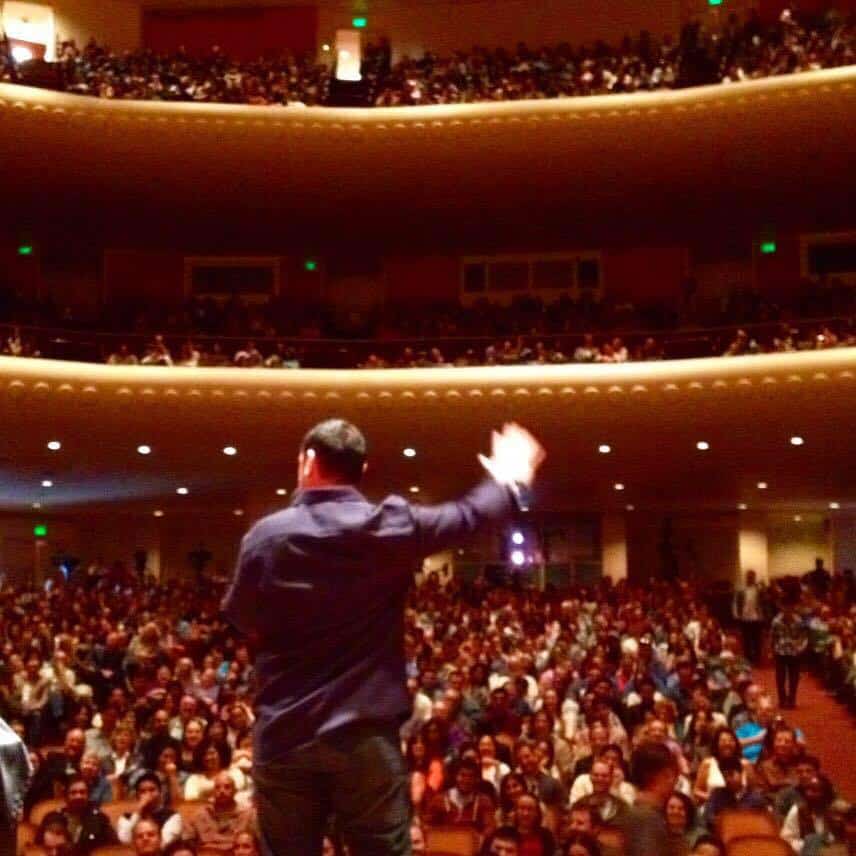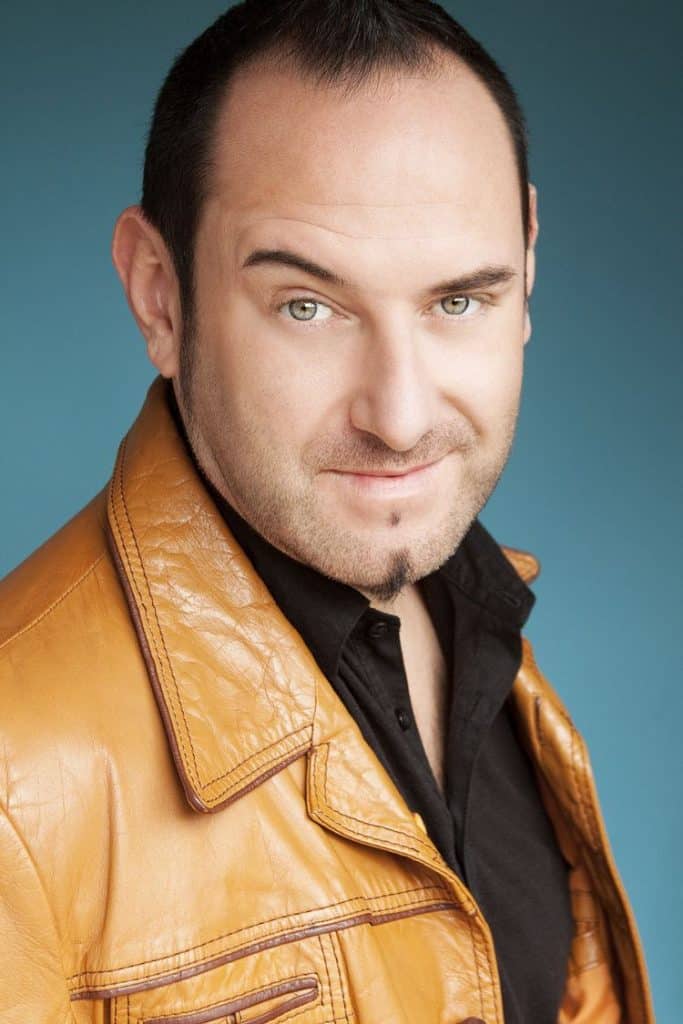 ---
I hope you enjoy this episode of "How Does That Happen" and will share it with your family and friends. Feel free to leave a review on iTunes or whatever platform you're listening on.
---
Where can I see Marc Yaffee Live?
If you're interested in seeing Marc perform live, check his calendar to see when he'll be appearing in a city near you!
Book Marc for Your Next Event
Marc Yaffee is ready to make your next event laugh-out-loud funny. Marc has numerous endorsements and personal testimonials. For more information, you can view his resume.
To book Marc, check out his contact page or call (707) 489-5561. You can also email him at info@bookmarcnow.com or connect with Marc directly via LinkedIn.