By LINDSAY R. PEAK | for The Ukiah Daily JournalPUBLISHED: September 18, 2019 at 3:47 pm | UPDATED: September 18, 2019 at 3:49 pm
Native American comedian Marc Yaffee serves up laughs at McCarty's Bar & Grill on Saturday. 'Comedy Night' starts at 8 p.m.
Saturday night's headliner is no stranger to the area. He lived in Lake County for over two decades. "I did it backwards," says Yaffee. "I grew up in Los Angeles where entertainment is central to what's going on. Then I moved to rural Northern California."
The former Kelseyville resident worked as a driving examiner at Lakeport's DMV before owning Painless Payless Driving School. He recalls, "People said I was funny in class so I decided to take a comedy workshop in Sacramento." That's where he met comedy teacher and mentor Del Van Dyke.
Laughs Unlimited was a two-hour drive, both ways. Some nights, ticket sales were low and shows got canceled. Other nights, he got only five minutes on stage. Van Dyke invited the newcomer to perform comedy with him on the road. The only caveat: he had to drive.
With teaching in the rearview mirror, Yaffee pursued the arts and entertainment business full-time in 2007. He's performed on air, land and sea in 43 states and 11 countries, including the Persian Gulf, Germany, Korea and Japan. Venues include cruise ships, casinos and military bases, among others.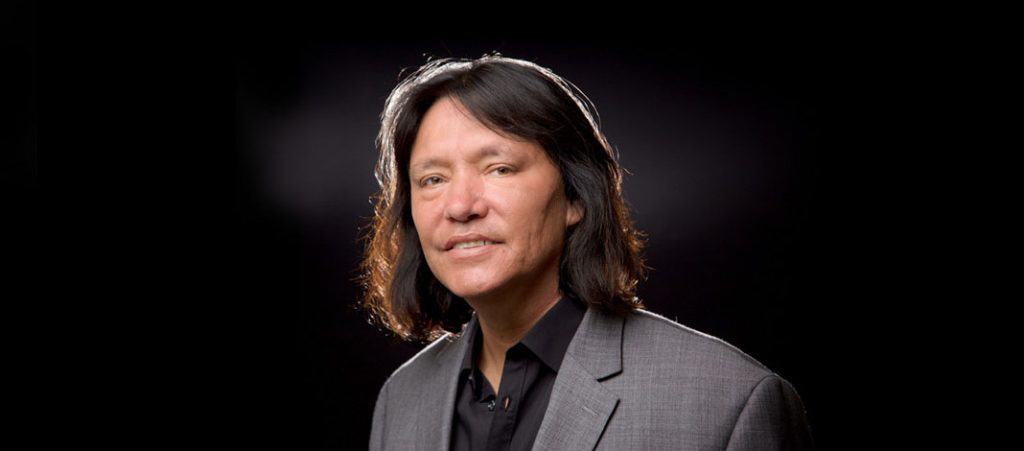 The actor and comedian says many memorable performances were "out of the box." Yaffee did stand-up comedy for 15 military service members on a 2-mile-wide island in the South Pacific. Another time, he told jokes to a group of mechanics in a toolshed.
In late 2018, Yaffee created a podcast called, 'How Does That Happen?' With Co-Host Dave Mencarelli, the two interview world record holders, 'wanna-be' record-holders and people with extreme behaviors. The podcast features the 'World's Worst Uber Driver,' and competitive eating champion Molly Schuyler, mom of four, just to name a few.
Yaffee appeared on the Showtime special Goin' Native: The American Indian Comedy Slam, as well as the PBS special Crossing the Line and Comics Unleashed with Bryon Allen. His club credits include Catch a Rising Star, The Ice House, The Laugh Factory, Comedy Underground and The Improv Comedy Club.
Yaffee performs relatable humor ranging from family life to pop culture. Trying to unite crowds, he steers clear of politics (for the most part). He crafts comedy for people to have a good time and forget about their troubles, even just for an hour or two. "My comedy is the smorgasbord of the comedy buffet," says Yaffee. His material offers something for everyone.
Writing and performing clean comedy for 20 years, he acknowledges the evolution of an artist's comedic style. "I started to find my real voice around year 12," he adds. Through trials and tribulations, he found what works.
People are Laughing
The humble comedian offers advice to aspiring entertainers. Get on stage as much as possible. Write material and record yourself doing it. And, adapt for your audience. A set in a retirement home isn't going to be the same material you do for a club full of twenty-something hipsters.
He also notes the comedy world has 'two degrees of separation.' Everyone knows someone in the small world of comedy. Networking is the catalyst that brings entertainers to new cities and venues. In fact, that's how Yaffee got booked in Mendocino County.
Comedy producer Jackie Evans heard Yaffee was set to perform in Oakland the night before his upcoming event and jumped at the opportunity to ask him to headline. Evans comments, "In comedy, it's all about timing."
This will be the sixth comedy show Evans and his wife, Jolene Evans, of Cloverdale, produce.
'Comedy Night' features comedians Josh Argyle of Eureka and Cody Smit of Santa Rosa. Both are excited to share the stage with the award-winning comedian.
"Marc is super funny and I have heard he is a really nice guy," says Josh Arygle. "This is going to be a great show."
Cody Smit adds, "I wonder how excited Marc is to get an opportunity to work with me?" The 32-year-old claims to be the biggest thing to come out of Santa Rosa since Charles Schulz.
Limited seating is available. Tickets are $10 and can be purchased at the door at McCarty's Bar located at 6951 East Road in Redwood Valley.
For podcast clips, tour dates and more, visit the official website of Marc Yaffee at laughwithmarc.com.