Andy Kern joins us for How Does That Happen's 10th episode. It is been a slow, sputtering path to get to this episode but it is definitely worth getting to. Being comedians, Dave and I, definitely know our share of funny characters. Andy is definitely on or near the top of that list. He is funny, self-deprecating and honest to a fault, even though dishonest behavior is what got him on this episode.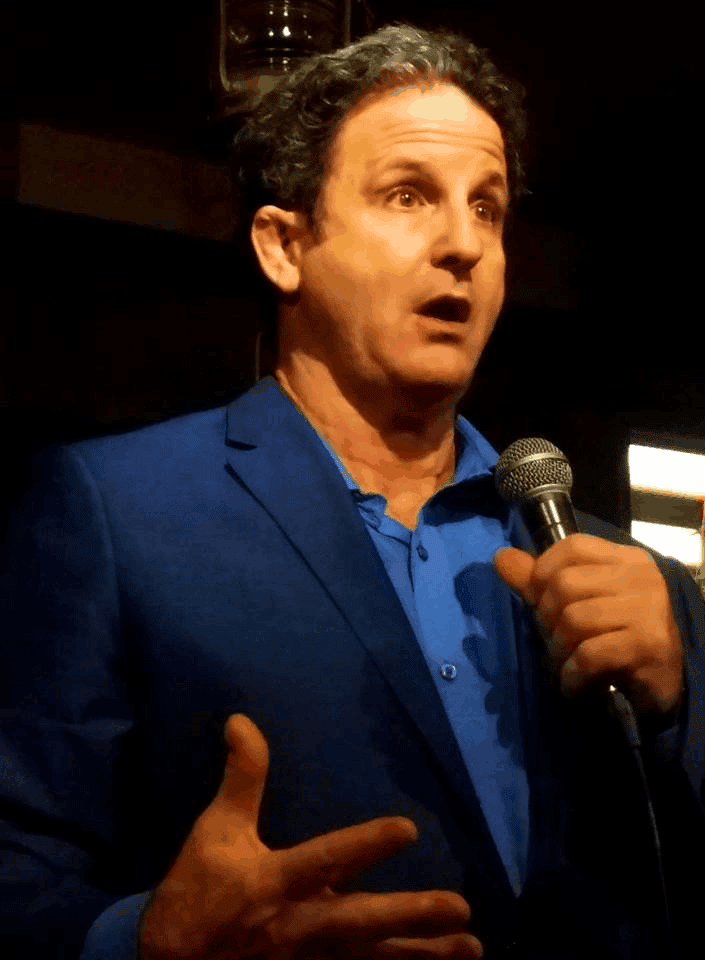 Andy is one of our "should-be" record holders as his "field" of expertise is not recognized in any record books. Andy is what you would call an "event crasher." Since embarking on this unusual activity, Andy has worked his way into the Kentucky Derby, the Atlanta 1996 Summer Olympic Games, and the ESPY Awards. He's rubbed elbows with Olympic champions, hall of fame athletes and a legendary basketball coach, all without an invitation or a ticket.
There may be other more prolific event crashers out there. But I would guess none are more entertaining in sharing this unusual predilection. Andy definitely proves that when you put your mind to doing something, you can, even if it requires you to wait in a bathroom stall for three hours to make it happen (as he did at an Espy Awards Party).
Trust me you will laugh at this episode. I'm not saying that sneaking into events illegally without a ticket is right or ethical but in Andy's case, it sure is funny.
---
I hope you enjoy this episode of "How Does That Happen" and will share it with your family and friends. Feel free to leave a review on iTunes or whatever platform you're listening on.
---
Where can I see Marc Yaffee Live?
If you're interested in seeing Marc perform live, check his calendar to see when he'll be appearing in a city near you!
Book Marc for Your Next Event
Marc Yaffee is ready to make your next event laugh-out-loud funny. Marc has numerous endorsements and personal testimonials. For more information, you can view his resume.
To book Marc, check out his contact page or call (707) 489-5561. You can also email him at info@bookmarcnow.com or connect with Marc directly via LinkedIn.