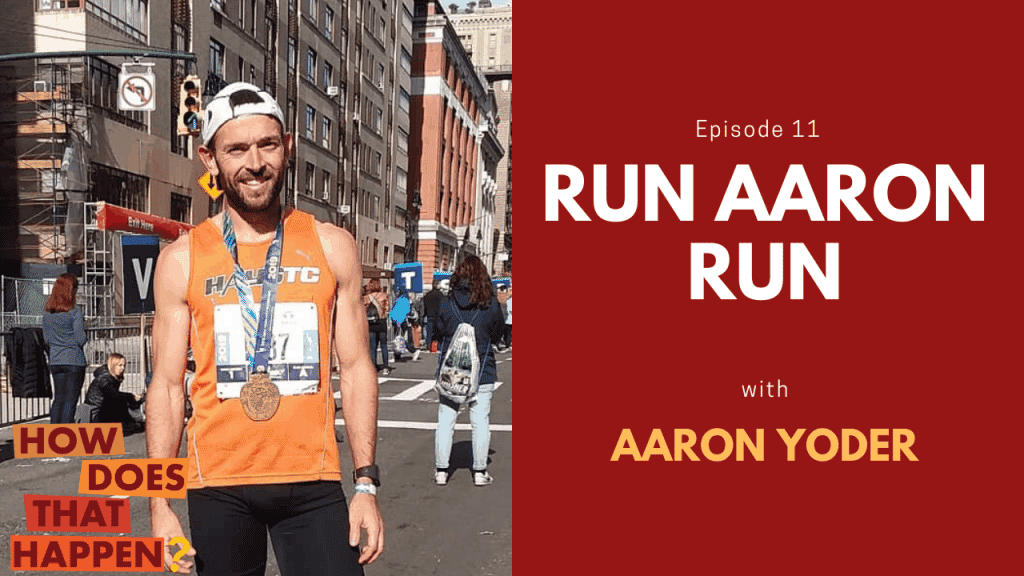 In the ever-growing sports landscape, running is still one of the most popular and enduring exercises out there. A sub-segment of running, Reverse Running, is the specialty of my Episode 10 Guest, Aaron Yoder.
Aaron is a runner, University Coach, Instructor, and part-time Pastor. Aaron's interview definitely showed me how we are greatly affected by our environment and upbringing. His life insights and stories definitely reveal why he's achieved success in his niche sport.
We got into the lives and running the background of Aaron's family. Living on a dairy farm, a son of distance runners, Aaron was always exposed to his parents' work ethic and dedication to running.
He actually ran his first mile in Kindergarten during a PE class when most kids were just trying to find their cubby hole. He went on to win the Kansas state high school championship as a mile runner. Aaron and his four brothers were all college runners at Ft Hays State, likely a record in its own right.
Aaron Yoder and Reverse Running
Aaron shared his forward running highs and lows and delved into the injury and subsequent arthritis that lead him to turn to backward running. He discusses what brought him to this non-traditional running style, as well as the success and challenges he's experienced.
Aaron Yoder has accumulated a number of world titles in backward running while maintaining a healthy dose of humility definitely reflecting his Midwestern Lutheran roots.

Enjoy Episode 11 and be sure and leave a comment on the How Does That Happen Facebook page or at whatever podcast platform you 're hearing this on.  Thanks again for listening.
---
I hope you enjoy this episode of "How Does That Happen" and will share it with your family and friends. Feel free to leave a review on iTunes or whatever platform you're listening on.
---
Where can I see Marc Yaffee Live?
If you're interested in seeing Marc perform live, check his calendar to see when he'll be appearing in a city near you!
Book Marc for Your Next Event
Marc Yaffee is ready to make your next event laugh-out-loud funny. Marc has numerous endorsements and personal testimonials. For more information, you can view his resume.
To book Marc, check out his contact page or call (707) 489-5561. You can also email him at info@bookmarcnow.com or connect with Marc directly via LinkedIn.