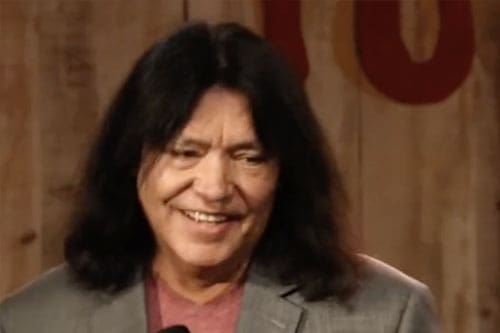 Private Reno Event Coming Up Soon?
Do you have an upcoming private event, but aren't sure how to entertain your guests? Booking a comedian for a private Reno event is the perfect way to surprise your attendees with entertainment that will surprise and delight them. Do you have a special private Reno event coming up? Whether your special event is a small family gathering or a large professional conference, local comedian Marc Yaffee is the perfect choice for entertainment. 
Marc Yaffee has a talent for bridging humor and humanity together in order to create comedy material that is relatable, while cleverly dissecting the frustrations of modern society. Marc's approach to comedy is funny, but not filthy. This makes him a great choice for family events such as birthday or graduation parties, or weddings. You won't have to worry about shocking grandmas, or frantically reaching to cover your kid's ears.
Having unique entertainment such as a comedian is a great way to create happy memories with your loved ones. At future family functions, you can all relieve the hilarity and your favorite jokes, and there is nothing like sharing a great belly laugh with the people you love most.
Perfect For Your Private Reno Event
If you have a professional private Reno event coming up, such as a corporate mixer, networking event, or industry conference, a local comedian can be a great way to keep your attendees engaged. It's hard for attendees to relax and break the ice with one another. A comedian is a perfect way to help everyone feel more at ease. Especially if your professional event involves serious material that requires a lot of concentration and focuses from your attendees. After all, it's always helpful to break up serious presentations with something that is fun.
Hiring a local comedian for your private Reno event is a great way to support team morale. By rewarding them with quality entertainment in between work-related material. Marc's material and commitment to funny over filthy materials makes him a great choice for ensuring that the entertainment is appropriate for a professional setting.
Diverse and Experienced 
Marc has built a diverse audience around the world sharing his gift for comedy. Marc's fan base ranges from Millenial comedy club goes to Baby Boomers in Casino showrooms, and beyond. Marc has many notable accomplishments as a comedian. He co-starred in the history-making Showtime special "Goin' Native: the first-ever all-Native cable special." He is the founder and co-star of the Powwow Comedy Jam as well. His comedy has been featured on PBS, FNX, The Latin Laughs Festival, and Comics Unleased. He's performed for Armed Forces Entertainment, traveling overseas six times to entertain our troops.
Additionally, he has traveled to 11 countries and 43 states, which has informed many of the hilarious stories that he shares with his audiences. He has performed in a tool shed in Iraq, for Tribal celebrations in the stunning Sierra Nevada Mountains, and even an Alaska Arline's flight to Fairbanks. Marc has a talent for connecting with the members of his audience and stirring up infectious laughter. Marc has also received several prestigious awards including the 2010 Indian Gaming Association Entertainer of the Year, and the 2012 Ventura Comedy Festival's "Funniest Person Contest" in 2012.
How Does That Happen? 
When Marc is not performing stand-up, he hosts the How Does That Happen Podcast. How Does that Happen spotlights Marc's fascination with people who are driven to seek out or survive record-breaking behaviors. Those that many would never consider attempting. His podcast spotlights record holders, as well as people who Marc feels, should be record holders.
Book Marc Yaffee For Your Private Reno Event Today
So the next time you're planning a private Reno event, book a local comedian. Whether it's a family celebration or a professional event, Marc knows how to get the job done. In these difficult times of social distancing, this is entertainment that can be enjoyed safely. Plus it's a sure way to make your event stand out as unique.
Marc Yaffee is the perfect choice for entertainment,  he will delight attendees of all ages and backgrounds. His act has a powerful impact on his audience, making them laugh at life's big and small circumstances. He is sure to be a favorite for private Reno events for years to come.
Book Marc Now
Marc Yaffee combines clean, hilarious humor like no other comedian working today. From conventions to conferences, meetings, and team-building exercises, Marc is and continues to be the first choice in professional live comedic entertainment.
View Marc's numerous endorsements, client testimonials, and resume here.
To book Marc, call (707) 489-5561. You can reach out to Marc Yaffee on his contact page, email him at info@bookmarcnow.com, or connect with Marc directly via LinkedIn.