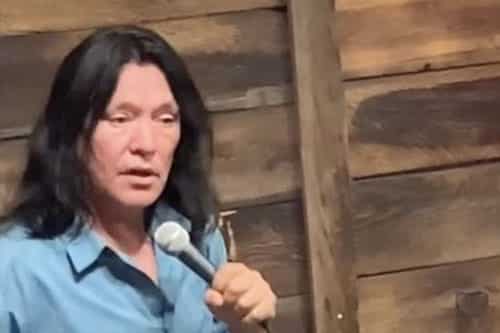 What Are you waiting for? Book a local Comedian like Marc Yaffee for your next event! Local comedian Marc Yaffee is experienced in entertaining audiences around the world. Marc's approach to comedy is funny, not filthy. He bridges humanity with humor to create relatable material that cleverly dissects the common frustrations of society. His approach to comedy has earned him a loyal and diverse following.
A local comedian is a unique choice in entertainment for your next birthday party, wedding, or family reunion. Nothing feels quite as great as laughter, especially when you're sharing that laugh with a group of friends or family. Having a comedian perform for your loved ones is a great way to make your special family event memorable. Plus you'll have great jokes to recall with your nearest and dearest at your next event.
Why You Should Book A Local Comedian
A local comedian is also a great choice for your next corporate event or work party for your employees. When you have a large group of people who may not know each other or don't know each other outside of a work environment, having a comedian can be a great way to break the ice.
Laughter is a great way to help your employees relax and get to know each other better. Training events are more enjoyable, and employees are more engaged with learning new skills when they are having fun. By hiring a local comedian, you can reward your team with some fun entertainment to break up learning material that requires more serious concentration. This can be great for improving team morale and performance. His funny, not filthy approach makes him a great choice for professional events as well.
A True Crowd Pleaser
When you're looking for a local comedian in the Reno/Tahoe area, Marc Yaffee is a perfect choice. Marc is the co-star of the history-making Showtime special, "Goin' Native: the first-ever all-Native cable special." He is also the founder and co-star of the Powwow Comedy Jam. His journey as a comedian has taken him to 11 countries and 43 states, giving him a broad range of stories that will surprise, and delight audiences. His awards include the 2010 Indian Gaming Association Entertainer of the Year and the 2012 Ventura Comedy Festival's "Funniest Person Contest" in 2012. 
Marc's fan base ranges from Millenial comedy club goes to Baby Boomers in Casino showrooms, and beyond. He has performed in a tool shed in Iraq, for Tribal celebrations in the stunning Sierra Nevada Mountains, and even onboard Alaska Arline's flight to Fairbanks. Marc has a talent for connecting with the members of his audience and stirring up infectious laughter. He has a gift for bringing laughter and light to some of the more frustrating and difficult aspects of life.
A Local Comedian Who Delivers 
So the next time you're planning a special event, whether it's a private family function, or a professional event, book a local comedian. It's a great way to facilitate enjoyment, bonding, and ease any tensions at a large gathering. Plus it's sure to make your event stand out as memorable and unique. Marc Yaffee is the perfect choice as a local comedian who will bring his gift for connecting to his audience and making them laugh at life's big and small circumstances. His laid-back and approachable style will make him a favorite at future events for years to come.
About Marc Yaffee
Marc Yaffee's diverse comedy career has landed him in 43 states and 11 countries spanning 4 continents. Additionally, Marc may be the only comedian with the distinction of air, land, and sea comedic credits. Marc Yaffee appeared on PBS, Showtime, DryBar Comedy, Comics Unleashed with Byron Allen, and NativeFlix; just to name a few. Additionally, Marc is a proponent and supporter of the troops. Marc Yaffee has performed six times overseas for AFE (Armed Forces Entertainment). This includes the Pacific, Europe, the Far East, and the Middle East.
Book Marc Now
Marc Yaffee combines clean, hilarious humor like no other comedian working today. From conventions to conferences, meetings, and team-building exercises, Marc is and continues to be the first choice in professional live comedic entertainment.
Marc has numerous endorsements and personal testimonials and his resume can be viewed here.
To book Marc, call (707) 489-5561. You can reach out to Marc Yaffee on his contact page, email him at info@bookmarcnow.com, or connect with Marc directly via LinkedIn.