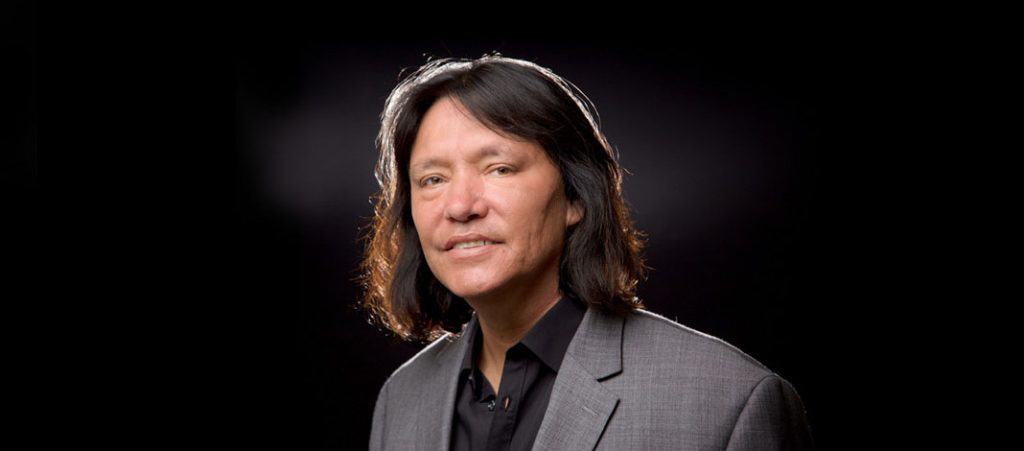 What makes great comedy? For Marc Yaffee, a 19-year comedy veteran, it's a healthy combination of knowing your roots and being able to joke about them. Marc is one of the few touring Native American headlining comedians working today and believes that laughter is medicine that can unite people of all backgrounds. He likes to take audiences with him on a comedy joyride exploring his life, his ethnic roots and the culture clashes that fill his world. Marc's comedy writing and performances have earned him spots on the historic Showtime special, Goin' Native as well as the First Nations Experience (FNX) Network's new comedy show, First Nations Comedy Experience.
Marc Yaffee finds his life inseparable from his humor, and it fills his comedy with a unique blend of cultural references mixed with hilarious irony. Marc likes to joke that he's the only Indian still losing money in casinos and that when he discovered his grandfather was a medicine man, it turned out he worked at CVS. Marc's comedy bridges social and cultural divides, making him an in-demand comedian in and outside of Indian Country. As founder and co-star of the Pow Wow Comedy Jam, (2010 National Indian Gaming Association Entertainers of the Year), Marc has appeared at top tribal venues like Isleta, Soaring Eagle, Muckleshoot and Foxwoods Casinos.
Marc's Story
Marc Yaffee was born in a "small fishing" village on the Pacific Coast called Los Angeles and adopted out at birth (Pre-Indian Child Welfare Act). Marc's mother, Lucy, is Mexican-American, and his father, Bud, is Jewish, so Marc grew up in a racial and cultural melting pot of family and friends. Marc was eventually contacted by his birth mother and learned of his Navajo heritage.
Marc's stand-up comedy career began at an open mic night where he touched on his Navajo background and adoption. Over 19 years and thousands of shows, Marc Yaffee has entertained and connected with audiences of all backgrounds. With his clean comedy, Marc's humor is suitable for all ages, from tribal youth to elders.
"We would highly recommend Marc's fantastic standup routine to anyone wanting to have a lot of FUN!" – John L. Shagonaby, CEO of Gun Lake Tribal Gaming Authority
Comedic Adaptability
Marc Yaffee has proven his comedic range with successful performances in 42 states, 12 countries, and hundreds of performances at Tribal events, conferences and casinos. Some of Marc's more memorable shows include performing for United States Marines on a flatbed truck in Iraq (while having his head shaved) and performing on a large rock in the Sierra Nevada Mountains at a Tribal gathering.
Marc sees himself as a leader in Native comedy with a wide range of experience in Indian Country:
· Tribal Conferences – Marc has been a featured performer at many high profile Tribal Conferences, including NCAI, NIGA, The New Mexico Board of Tribal Governors and The Notah Begay III (NB3) Foundation. Marc can tailor his comedy to a specific event and his performances are always written to entertain, not offend.
· Tribal Celebrations – Marc's material and background always guarantee a great show at Tribal events. He has performed at Tribal Employee parties, Tribal anniversary and holiday parties as well as Tribal Elder gatherings.
· Team Building – Marc can host your next team building event utilizing his emcee, comedy and improv skills.
· Keynote Speaker – Marc is experienced and can speak on a variety of topics with humor and insight including diversity in the workplace, communication skills, and pursuing your passion and goals in the face of adversity.
"We received many good comments. Employees stated your show was hilarious! The length of the show was just right, but they could have sat and listened to you all night!" –Shelly A. Thompson, White Earth Tribe Human Resources & Holiday Party Coordinator
Success Stories
On television, in addition to being featured on Showtime and FNX, Marc has also appeared on the PBS special Crossing the Line, The Latino Laugh Festival and Comics Unleashed with Byron Allen. Marc has also been heard on SiriusXM Radio, The Bob & Tom Show, and NPR. He has performed six times overseas for Armed Forces Entertainment in the Middle East, Europe, and Asia.
Marc is the winner of the 2012 Ventura Comedy Festival Funniest Person Contest. Along with the 2010 National Indian Gaming Association Entertainers of the Year award, Marc also won Comedy Album of the Year honors from the North American Indigenous Image Awards.
Marc Yaffee also has numerous other endorsements and personal testimonials and his resume can be viewed here.
"Tore the house down. Personally, my face hurt from laughing." – Tom Horgen, Minneapolis Star Tribune
Book Marc for Your Next Event
Marc Yaffee is ready to make your next event laugh-out-loud funny. To book Marc, call (707) 489-5561. You can also email info@bookmarcnow.com or connect with Marc directly via LinkedIn.
Marc Yaffee is ready to make your next event laugh-out-loud funny. To book Marc, call (707) 489-5561. You can reach out Marc Yaffee on his contact page, email him at info@bookmarcnow.com, or connect with Marc directly via LinkedIn.