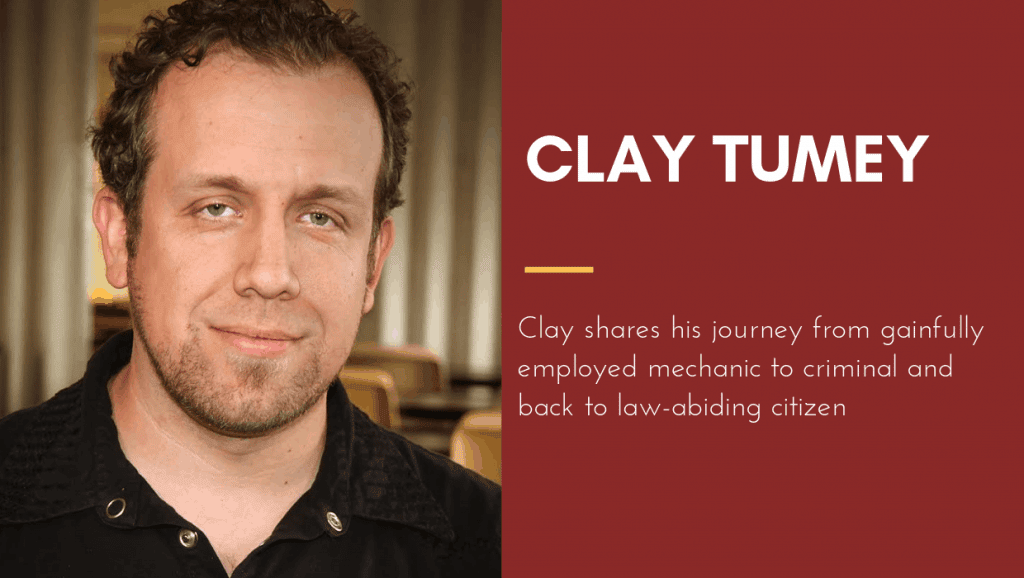 Episode 3 of my How Does That Happen podcast features, former bank robber, Clay Tumey. In my mind, Clay falls under the category of "Should be" record holder, in not one but two respects. First, he robbed banks and was never caught. Basically, he went undefeated against both banks and law enforcement. Personally, I can't even get away with double parking. I'm not saying that not getting caught robbing banks is a high watermark that should be admired or respected. However, it is noteworthy. Secondly, Clay decided to turn himself in even though his bank robberies had gone unsolved and probably would have remained so.
I never asked Clay Tumey if he robbed more than those three banks. But he certainly came across as having the wherewithal, intelligence and confidence to have pulled off more robberies without getting caught. I really enjoyed this interview because Clay displayed humility and humanity in describing his journey, where others might've taken a more brash approach. After listening to the interview you can see why he was able to turn his life around. I'm glad I got to interview Clay and I'm even happier for him and his family that he enjoys a productive and fulfilling life now.

I hope you like this episode and will share it with your friends. Fell free to leave a review on iTunes or whatever platform you're listening on.

Where can I see Marc Yaffee Live?
If you're interested in seeing Marc perform live, check his calendar to see when he'll be appearing in a city near you!
Book Marc for Your Next Event
Marc Yaffee is ready to make your next event laugh-out-loud funny. Marc has numerous endorsements and personal testimonials. For more information, you can view his resume.
To book Marc, check out his contact page or call (707) 489-5561. You can also email him at info@bookmarcnow.com or connect with Marc directly via LinkedIn.