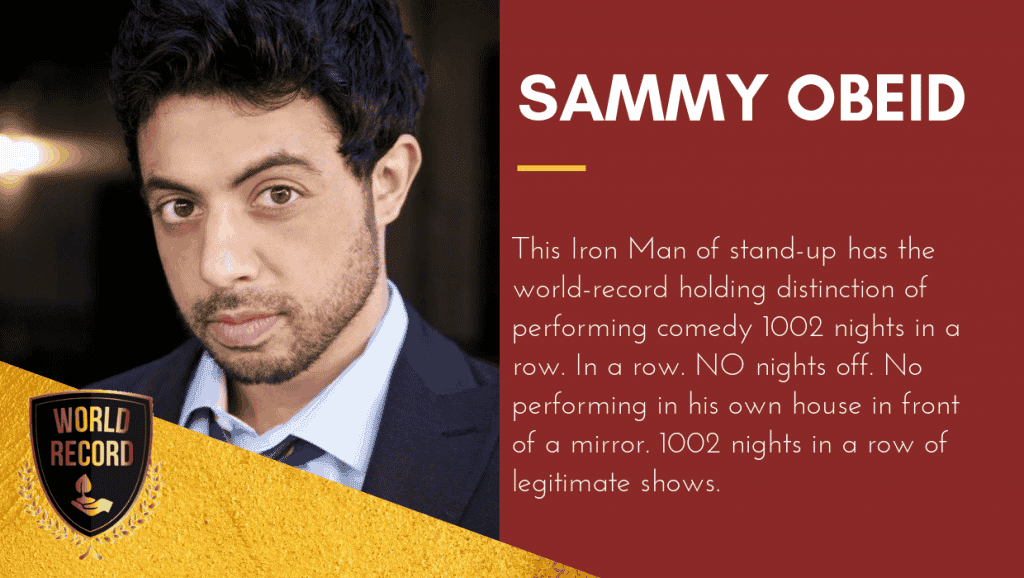 An Amazing Journey
Episode 5 spotlights, Comedian Sammy Obeid. This Iron Man of stand-up has the world-record holding distinction of performing comedy 1002 nights in a row. You heard that right… in a row. Amazingly, he took NO nights off. No performing in his own house in front of a mirror, or anything like that. We're talking 1002 nights in a row of legitimate shows.
To put it in perspective, a Comedian is generally considered "hard-working," if they do 100-150 shows a year on stage.
This may not sound like much to a working person who may put in 40 to 60 hours a week at a salaried job or hourly-wage position. Unfortunately, comedy works differently than almost any normal industry.
First off, each show/job you get in comedy is an audition for your next job. There are no union protections, no labor standards, no real grievance process.
Sometimes a Comedian will show up to a venue and the show has been canceled without notice. Or, they might get to a venue and the owner has decided to put other comedians on and not give that previously confirmed comedian a spot (The trade word is "bumped" but it's more like "screwed").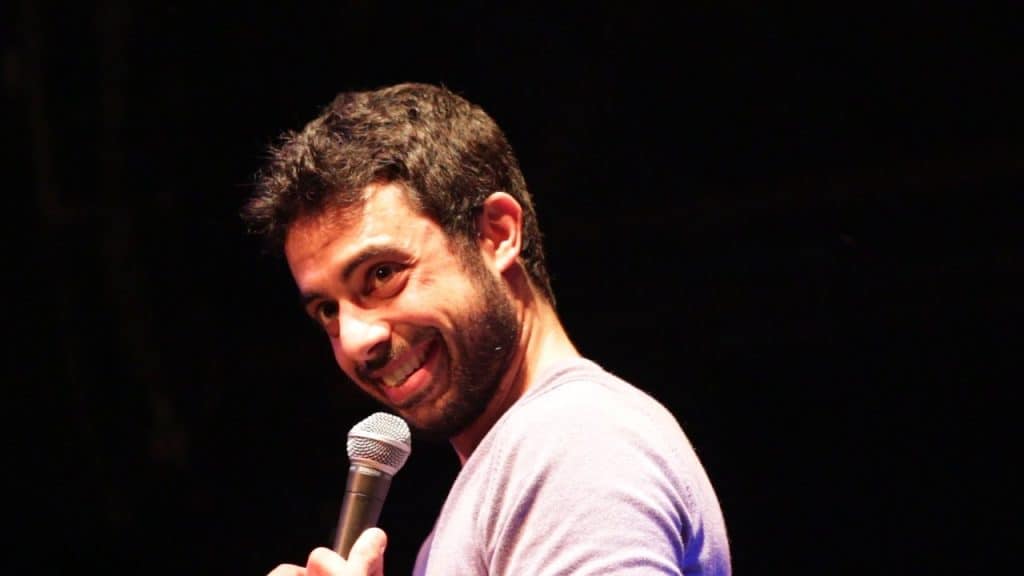 Touch Times for Sammy Obeid
Additionally, there is a ton of off-stage work required just get to get on a booked show where you aren't even paid. Emails, phone calls, follow up phone calls, email confirmations.
All part of the steps to secure most spots. Meanwhile, a whole bunch of other comedians are often trying to get set spots on the same shows.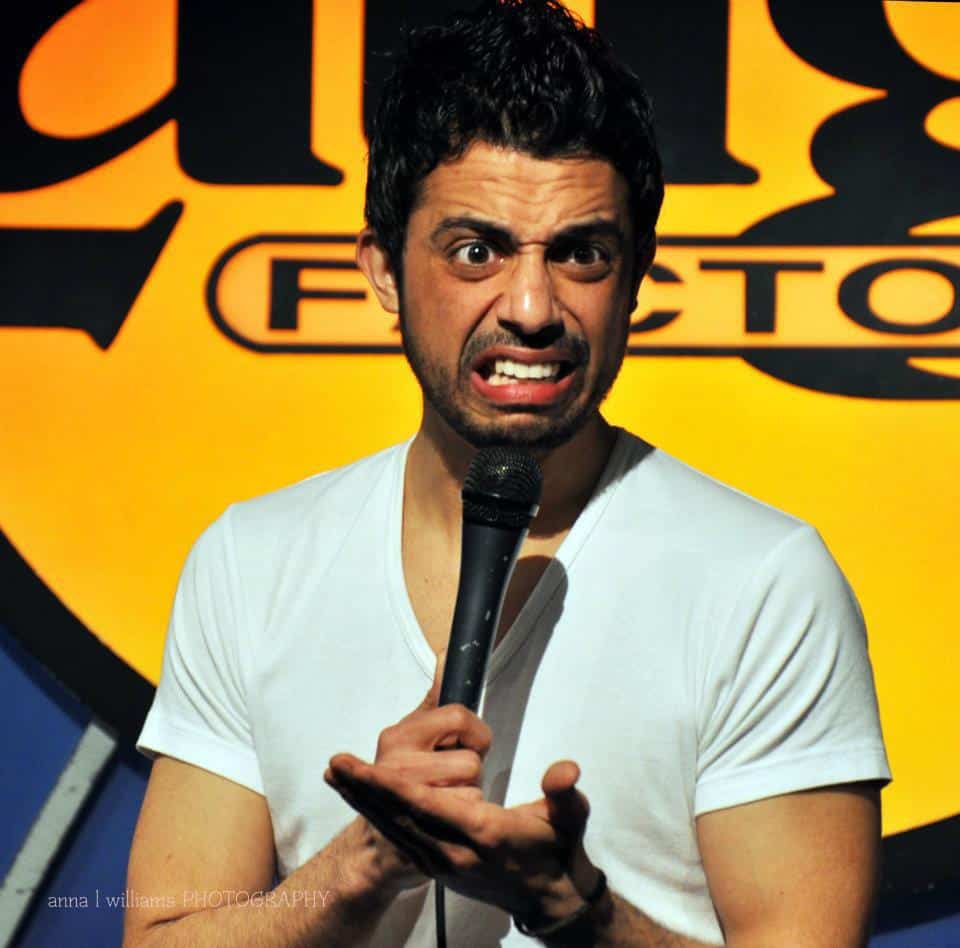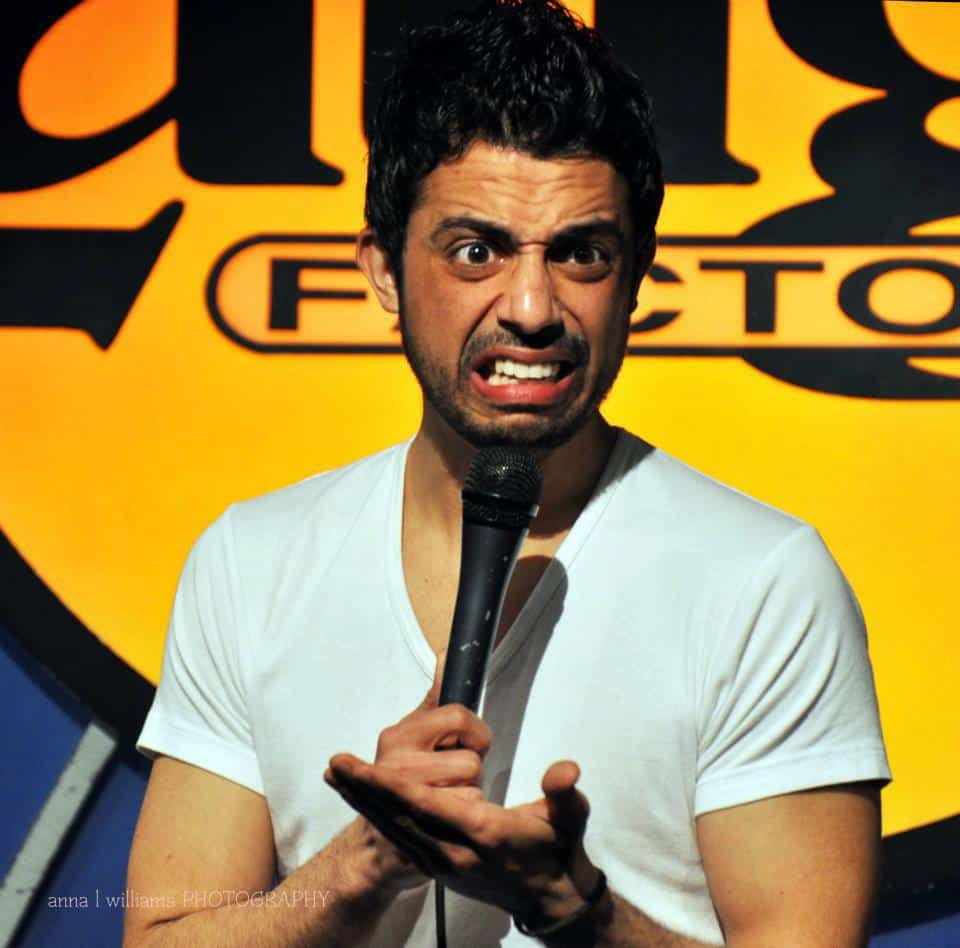 Sammy decided after hitting the "three months in a row" mark, he would go for 1000 nights in a row instead.
For Almost 3 years straight, seven days a week, Sammy fought through fatigue, complacency and other obstacles. In the end, he hit this crazy 1,002 day world record!

Kudos, Sammy Obeid. They say comedy isn't easy and you certainly didn't take the easy road to get to this record, my friend.
---
I hope you like this episode and will share it with your friends. Feel free to leave a review on iTunes or whatever platform you're listening on.
---
Where can I see Marc Yaffee Live?
If you're interested in seeing Marc perform live, check his calendar to see when he'll be appearing in a city near you!
Book Marc for Your Next Event
Marc Yaffee is ready to make your next event laugh-out-loud funny. Marc has numerous endorsements and personal testimonials. For more information, you can view his resume.
To book Marc, check out his contact page or call (707) 489-5561. You can also email him at info@bookmarcnow.com or connect with Marc directly via LinkedIn.