Episode 18 with Jim Fleming
Taliban Temp Work?
At the height of the war on terror in Afghanistan, the US and its allies, deployed combat forces to Afghanistan to fight the Taliban and flush out Al-Queda safe-havens. Coincidentally, the high desert terrain outside of Fallon, Nevada closely resembLes the landscape of Afghanistan. Additionally, it's also home to the sprawling Fallon Naval Air Station.
Marines deploying to Afghanistan were sent to Fallon Naval Air Station. There, they experienced Afghanistan-like conditions. To help prepare them for combat, local townspeople were hired to role play as Taliban fighters. $15 an hour got Comedian Jim Fleming's attention. The temp agency recruiter only offered vague clues as to the job. However, Jim was unemployed. He needed cash and took the job.
Jim joined a ragtag group of rent-a-rebels who had nothing in common with the Pushtun and Urdu tribesman comprising the Taliban. Oh well. The Marines needed training. Consequently, Jim spent two weeks role-playing a Taliban fighter with only an AK47, a robe, and lots of blanks. Unlike most of his fellow Taliban for hire, Jim had never fired a gun. No matter, his blanks weren't going to injure anyone. Well, maybe they would after all. He held the gun on his wrong side and got burned by an ejected shell casing.
Jim's experience and explanation of his bizarre two-week Taliban Cos-Play makes for a very entertaining Episode 18.
Jim Fleming & Comedy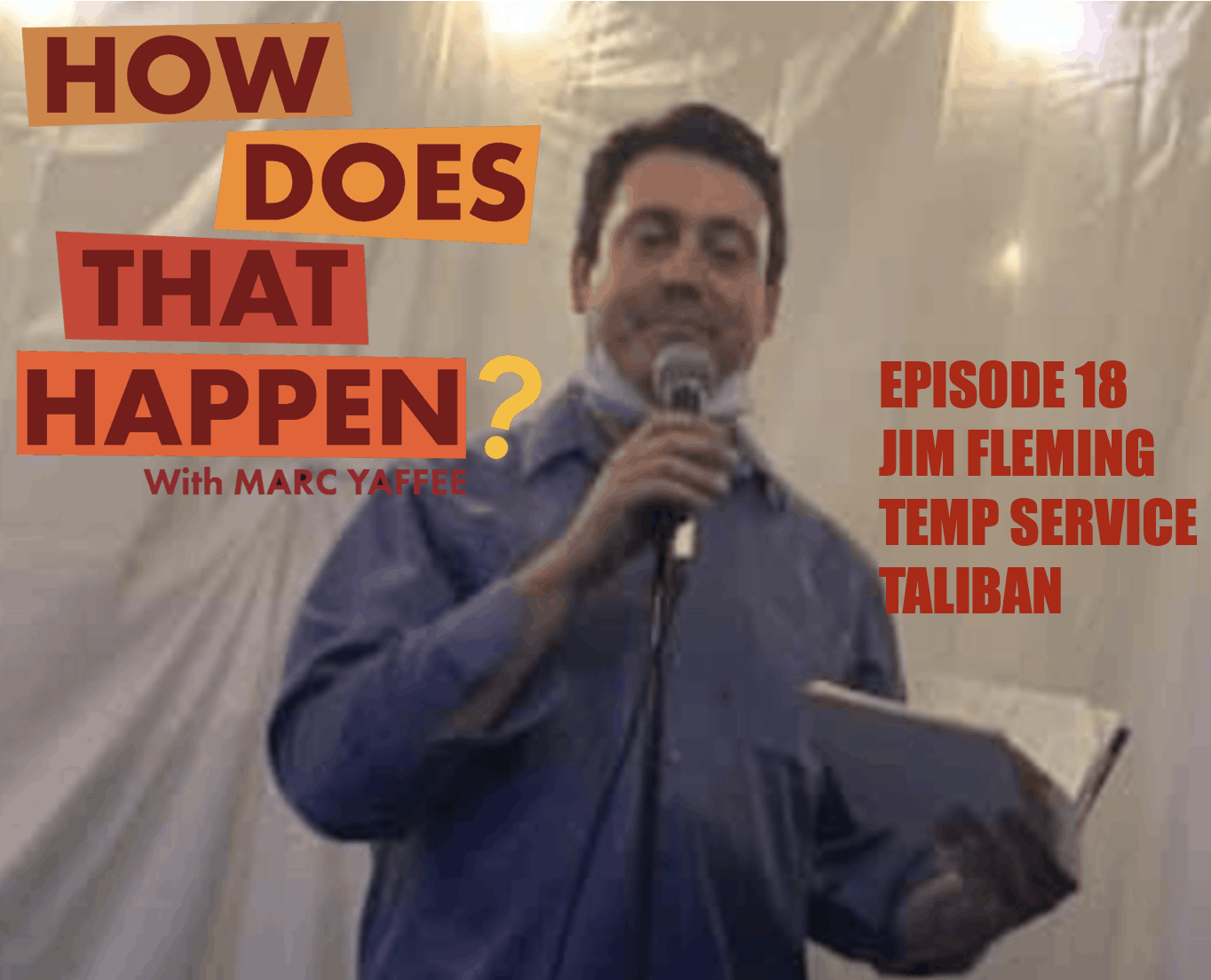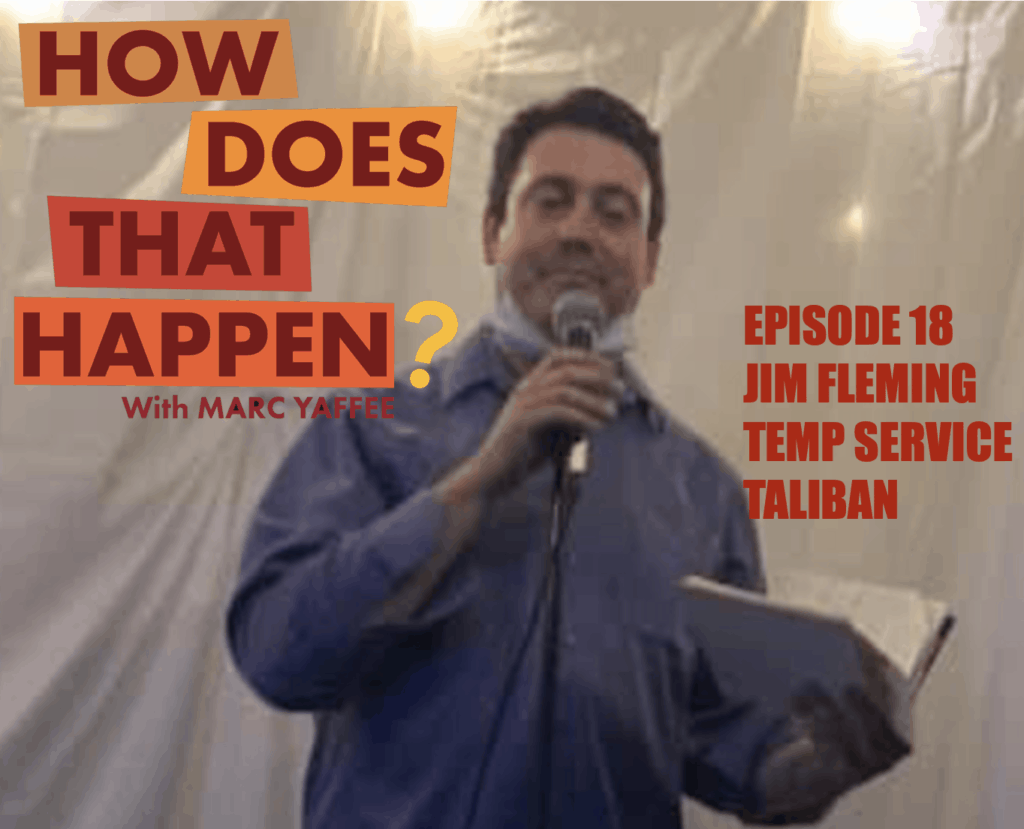 Jim first started performing comedy while on the East Coast pursuing a career in the biotech industry. He has performed in many of Boston and New York City's finest bars, Chinese restaurants, and finished basements. As a result, he developed thick skin.
He recently graduated from the University of Nevada, Reno with a Masters in Economics and has performed at Reno area clubs many, many times. Thanks to an unflappable demeanor and zen-like detachment, Jim is equally comfortable performing in a room full of hipsters in San Francisco or a saloon full of intoxicated Rednecks in Montana.
Enjoy Episode 18! Be sure to comment on the How Does That Happen? Facebook page as well. Thanks again for listening!
---
I hope you enjoy this episode of "How Does That Happen" and will share it with your family and friends. Furthermore, feel free to leave a review on iTunes or whatever platform you're listening on.
---
Where can I see Marc Yaffee Live?
If you're interested in seeing Marc perform live, check his calendar to see when he'll be appearing in a city near you!
Book Marc for Your Next Event
Marc Yaffee is ready to make your next event laugh-out-loud funny. Marc has numerous endorsements and personal testimonials. For more information, you can view his resume.
To book Marc, check out his contact page or call (707) 489-5561. You can also email him at info@bookmarcnow.com or connect with Marc directly via LinkedIn.